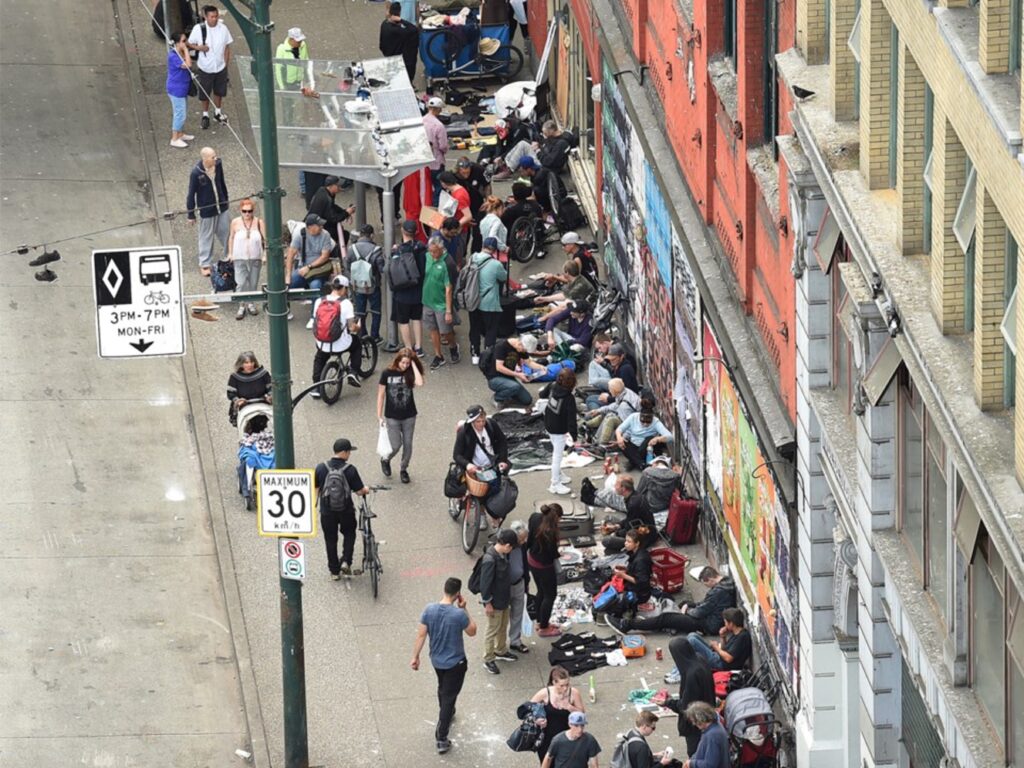 I hit the streets when I was just sixteen
They were cold, dirty, so hard and mean
At eighteen I hit the road for the coast
It's where I desired to be the most
Life was no different on those city streets
I still had no comforts, no bed, or sheets
Back and forth I travelled looking for a home
The real truth is, I just preferred to roam
Selling drugs for a living is no way to live
I received more beatings than I could give
I drank myself stupid trying to hide my pain
Swearing to myself I'd never do it again
I believed it was just me I was hurting the most
And nobody would care when I was dead as a ghost
Though I hurt many people doing the things I had done
None were hurt more than the Father, Spirit and Son
In nomine Patris et Filii et Spiritus Sancti
Then I saw a Great White Throne and Him who sat on it, from whose face the earth and the heaven fled away.
And there was found no place for them.
And I saw the dead, small and great, standing before God, and books were opened.
And another book was opened, which is the Book of Life.
And the dead were judged according to their works, by the things which were written in the books.
The sea gave up the dead who were in it, and Death and Hades delivered up the dead who were in them.
And they were judged, each one according to his works.
Back then I learned a lesson or two
Lessons about what and what not to do
Today I look back at all that I've learnt
Aware I wouldn't be who I am if it twernt
I wouldn't be who I am if it twernt
I wouldn't be who I am if it twernt for those days
If it twernt for those days …
Lyrics: Randy Lacey
Music: Sean O'Leary
1 Corinthians 6:9-11
Revelation 20:11-13