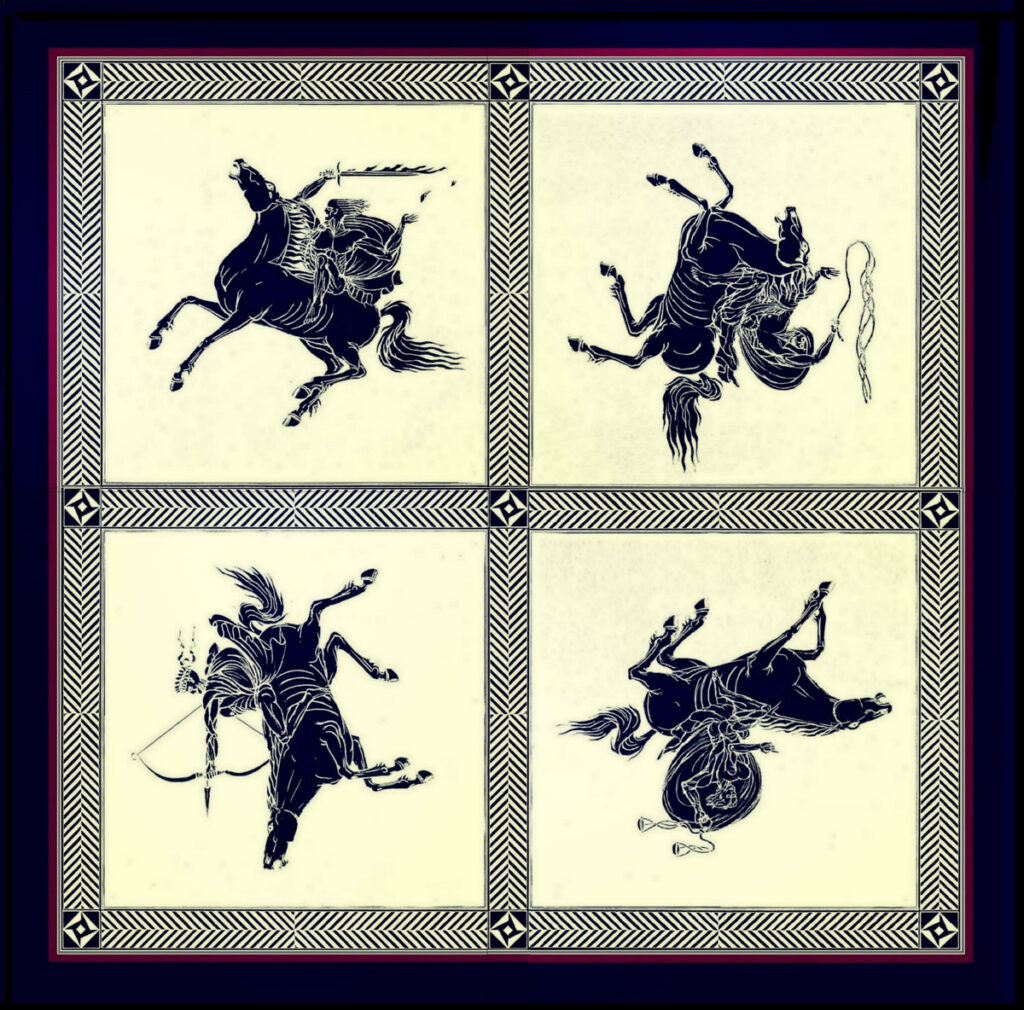 These are the days
These are the days
These are the days of great falling away
Like Judas of old who chose to betray
The scripture foretold it would be this way
Will you be left behind
These are the days
These are the days
Like flies gather, false teachers appear
Preaching lies itching ears desire to hear
What is called faith is affected veneer
Will you be left behind
As in Noah's day, they show no concern
They scoff and mock, where's this promised return?
That time they drowned, this time they'll burn
Will you be left behind
The Lord knocks at the door, they pay no heed
We're rich they claim, there's nothing we need
Blind, naked, and poor, they're lukewarm indeed
Will you be left behind
These are the days
These are the days
Come on, they say, it's all a myth
To hear this talk, it's just as if
We're on the verge of some cosmic shift
Will you be left behind
The handwriting appears upon the wall
The watchman discloses an ominous call
Few pay attention to the warning at all
Will you be left behind
A shout, a trumpet, what's going on
In but an instant, the faithful have gone
Darkness prevails where the light once shone
Will you be left behind
The Lord knocks at the door, they pay no heed
We're rich they claim, there's nothing we need
Blind, naked, and poor, they're lukewarm indeed
The Lord knocks at the door, they pay no heed
We're rich they claim, there's nothing we need
Blind, naked, and poor, they're lukewarm indeed
Indeed, they're lukewarm indeed
Will you be left behind
As in Noah's day, they show no concern
They scoff and mock, where's this promised return?
That time they drowned, this time they'll burn
They'll burn, they'll burn
Will you be left behind?
Indeed, these are the days
These are the days
These are the days …
Lyrics: Dan Robins
I first met Dan Robins in April '85 when I joined his group Fourth Watch, through an ad I'd placed in the Toronto Star: 'Christian bassist seeking band' (a great story for another time). Ever since, Dan and I have worked together on musical projects over the years both live and in studio, but this is the first time we have collaborated on a song.
Essentially, "Will You Be Left Behind" encapsulates the aim stated on the Incidental Musings homepage: discern our own perilous times, convey our findings, exhort the people. There is a religious test coming, and in fact is already here, and none of us are far from defection. These are the days.